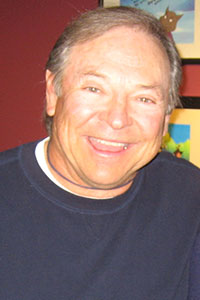 Character: Soundwave (voice)
A member of the Decepticons, he is their surveillance expert. He is able to hack into the toughest computers and equipment. All of the other Decepticons are cautious around him, as he can record their misdeeds and send the footage straight to Megatron. In his satellite mode he orbits planets, watching over the Decepticons. He stays away from direct combat.
Frank Welker is a legend in the voice-over world, providing the voice for Megatron (and others) in the original Transformers cartoon, as well as many other recognizable characters.