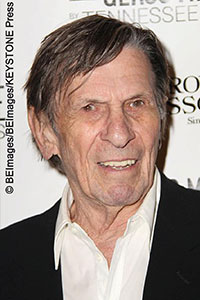 Character: Sentinel Prime (voice)
The only known remaining Prime and previous leader of the Autobots. He is wise, compassionate and a true warrior. Sentinel is revered by both Autobot and Decepticon. He is a true nationalist and will do whatever it takes to protect his home planet.
Nimoy was brought back to the Transformers universe when Michael Bay learned that Nimoy provided the voice of Galvatron in the 1986 animated The Transformers: The Movie.