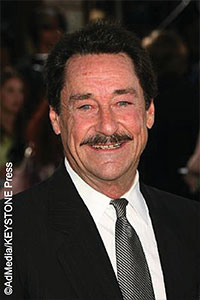 Character: Optimus Prime (voice)
The selfless and courageous leader of the Autobots. Optimus is the mirror opposite of his mortal enemy Megatron. He started of an ordinary citizen but was chosen by The Matrix to command. Although he does not show it, every human or Cybertronian casualty has put a great deal of stress on his spark. Optimus  hides this from his soldiers and never gives into despair. He is the decisive, charismatic leader that the Autobots need in order to survive.
Peter Cullen was the voice of Optimus Prime throughout the original animated series. When casting voice talent for the films, the fans demanded Cullen's return.  However, Cullen was not able to reprise another voice that he had previously done, Ironhide.